Bowie IDB-70 Aero-Mulcher Straw Mulchers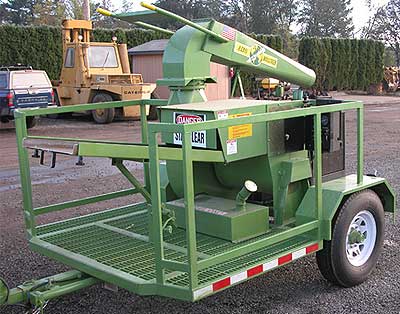 | | |
| --- | --- |
| Skid Model | Trailer Model |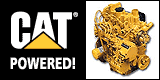 CAT® financing available on any Bowie equipment built with a CAT power plant!
The Bowie IDB-70 Aero-Mulcher is loaded with features to maximize the efficiency of Straw-Mulching. Application of bailed hay or straw, wet or dry is not a problem for this Strawblower. Easy to operate from the work platform. All controls are within easy reach of the operator, This Strawblower has an easy loading feed tray with a slide extension. The engine features excellent fuel economy and consistent performance that is diesel tough. The engine runs free from visible smoke throughout the operational speed range.
The Bowie Aero-Mulcher makes you money job after job, year after year with its proven dependability. Dare to compare and your choice of the Bowie Aero-Mulcher will prove to be the right one!
IDB-70 Intermediate Aero-Mulcher
1996 EPA and CARB Non-Road Emissions Certified
23 1/2" Diameter, Six Blade Dynamically Balanced and Tuned Fan
Engine: Caterpillar 3024 NA 50 BHP
Working Platform
NOTE: All units priced F.O.B. factory or current location. Freight not included.
Click to enlarge photos.
Bowie Aero-Mulchers® Click a model below for more details.
Equipment Inquiry
Looking to buy a new hydro-seeder or straw mulcher? Have questions about our used equipment inventory? Fill out our electronic inquiry form or call us at 1-800-826-8873!


* All payments listed are 60-month term with $1.00 buyout option at lease end.
Leases and Equipment Finance Agreements are available.