Get the new hydroseeding equipment you need today with Lease/Financing!
Here are the many advantages for contractors: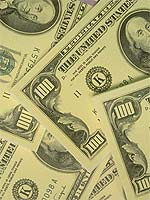 Conserves Working Capital
A lease frees up your capital for more important uses and needs. Leasing provides you with an independent line of credit. Usually all that's needed is the first and last month's payment due at the time of the lease. ( Bank loans may require as much as 20% down and usually requires the borrower to pledge other assets for collateral. )
Customized Solutions to Maximize Your Cash Flow
Leasing's flexibility can make an acquisition affordable right from the start. We can tailor a specific leasing program to fit your budget needs, or your month–to–month or season-to-season cash flow. Want to save on interest? Check into a short-term lease.
100% Financing
Since a lease does not require a down payment, it is equivalent to 100% financing. You will have more money to invest in revenue-generating activities.
Fast & Simple Credit Process
Just a simple one-page application is all the information we usually need up to $100,000. You pick out your equipment and we pay for it.
Most Affordable Method of Purchase
If your company does a ROI analysis, you will see that leasing provides your fastest return on investment. Leasing lets your money work harder for you. Usually all that's needed is the first and last month's payment due at the time of the lease.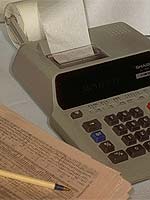 May Offer Tax Advantages
Lease can reduce a company's tax liability, in some circumstances the reduction is significant. Most companies can take 100% of the expense of a true lease, which can provide a greater deduction than depreciation. A lease can also accelerate your write offs with a shorter term.
Fixed Payments
Payments are fixed for the entire term of the lease. As opposed to bank financing, this allows you to plan long-term without the fear of raising costs of funds.
Most Popular Method of Financing Equipment Purchases
Of all methods of financing, equipment leasing makes up the largest segment of financing with over $280 Billion in leasing in year 2001.
Get a new lease on life - lease your new equipment!
Consult your tax advisor on how leasing can be an advantage for your company.
Then contact Emerald for the hydro-seeder or straw mulcher you want!

100% Financing Available!
You can apply online now! Click here and use the application form provided. Have questions? Email Stuart at – he's ready to answer any your financing questions, with no obligation! Contractors - ask about the Seasonal Plan! Government – ask about the true Municipal Equipment Plan.
"Ask Stuart!" Stuart Brown, Capital Innovations, lease/finance company
Equipment Inquiry
Looking to buy a new hydro-seeder or straw mulcher? Have questions about our used equipment inventory? Fill out our electronic inquiry form or call us at 1-800-826-8873!