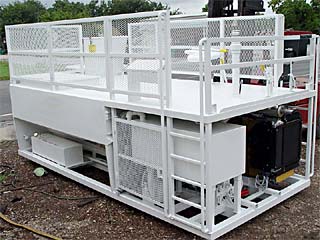 Custom hydro-seeders
If your hydroseeding projects are extremely demanding and you want a hydro-seeder that can handle the most demanding hydroseed projects – contact Emerald for a custom hydro-seeder that will work harder, shoot farther and last longer!
Some of the most popular features for customized hydro-seeders:
Stainless Steel tank
Greater horsepower engine
Increased pumping and spraying distances

Lower maintenance
Larger tank capacity
and more!
They are excellent hydro-seeders for reclamation, mining, fire control or any extremely demanding or competitive projects.
Please Note: Custom hydro-seeders are only available to the eastern U.S. States east of the Mississippi River, Europe, Australia, South America and free Asia.
For "Custom hydro-seeders" from Emerald Equipment call # 800-826-8873 or email
Call Emerald and let's talk "custom"!
Equipment Inquiry
Looking to buy a new hydro-seeder or straw mulcher? Have questions about our used equipment inventory? Fill out our electronic inquiry form or call us at 1-800-826-8873!