EMERALD EXPRESS
News for Hydroseeding & Erosion Control Contractors June 2004
EMERALD SEED & SUPPLY / EMERALD EQUIPMENT PORTLAND, OREGON
NEW! Compact Straw Mulcher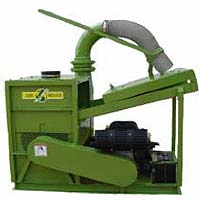 The new Bowie Aero-Mulcher MG30 is a compact straw mulcher with a 25 hp engine! That is the highest horse power of any other brand of compact straw mulchers!
The Bowie MG30 will enable any contractor to spread more straw per hour than ever before! Plus, it is the most economical straw mulcher Bowie manufactures, and it's competitively priced at $6,560 FOB Texas. Why wait to purchase a full-size straw mulcher when you can get powerful performance from this compact model. Slide it into your truck bed or mount it on your trailer, it weighs only 750 lbs. The new Bowie Aero-Mulcher TGB now makes it affordable to add straw mulching services to your portfolio and profit!
| | | | | | |
| --- | --- | --- | --- | --- | --- |
| Engine: | 25hp Robin | Fan: | 16" | | |
| Capacity: | 5 tons/hour | | | | |
| Discharge: | 40+ ft. | | | | |
| Chamber: | 7 c.f. | Chains: | 8 | | |
| Weight: | 760 lbs | Length: | 5' 5" | Width: | 40" |
| Rotation: | 360° | Vertical: | 60° | Tray: | 24" wide |
---
Can Do! At Emerald we have the "Can Do" attitude.
Emerald is the only hydroseeding and straw mulching equipment dealer in the Northwest that can offer their clientele multiple choices in new equipment. Whether you are looking for new or used equipment, parts, pumps, accessories or hydroseeding products, Emerald can supply. Thanks to our web site, we speak with hydroseeding operators from all over the USA. This enables us to continue learning exactly what operators need. Emerald can supply contractors across the USA and especially within the Pacific Northwest States of Alaska, Idaho, Washington and Oregon.
Feel free to contact us by phone or email about any questions or concerns you have about hydroseeding equipment or supplies.
Contact Emerald - HOME OF THE HYDRO'PROS
---
FOR SALE: USED HYDRO MULCHERS
Emerald receives inquiries from across the USA including Alaska and Hawaii and we search for used equipment across the USA to bring our customers a selection of used hydro mulchers and straw mulchers, built by America's leading manufacturers, at prices far below that of new units. If you have a used hydro mulcher or straw mulcher to sell, contact Emerald and let us post it on our web site or we can pass the word along our network of contractors shopping for good used equipment. Click here for a list of used units currently available.
---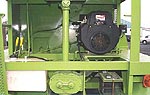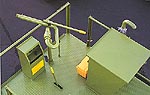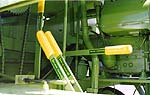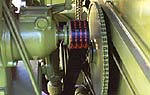 Drive parts, Pump parts, Control parts, Spray Parts, Engine parts -- EMERALD is ready to supply parts for your Bowie Hydro Mulcher or other brand of hydro-seeder. When ordering we will need the:
serial number from the tank - for pump and drive parts
serial number from the motor - for motor parts
It ensures that we order the correct parts for your particular machine. Call your vital information in ahead of time so we can enter it on your customer card and be prepared when your call comes!
---
New Hydro Mulcher Accessories!
Emerald supplies accessories for any hydro seeding or hydro mulching units. Nozzles and fittings to hoses and hose reels, Emerald can ship direct to your company – fast! Contact us with the accessory you're looking for and we'll fill-the-bill!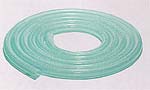 For Parts, Accessories, and Bowie Pumps – contact Emerald!
HOME OF THE HYDRO'PROS
# (541) 504-0307 or contact us online!

New Bowie Pumps!
Are you looking for a Bowie pump, pump rebuild kit or pump parts? Emerald can supply! If you are looking for a pump for your Turf Maker or Kincaid Agigator or Bowie Hydro Mulcher we definitely can help - Emerald is the Pacific Northwest dealer for Bowie Pumps.
2" and 3" 300 Series Pump
RUGGED HOUSING
Ductile Cast Iron for General and Heavy-Duty Applications
GEARS or IMPELLERS
Buna-N / Nitrile, and Stainless Steel
BUSHINGS
Brass - Teflon
SHAFTS
Fatigue Proof - Stainless Steel 17-4
PORT SIZE

2300/Std/F -2" Flanged Port
3300/Std/F -3" Flanged Port
Pump parts and rebuild kits are also available.
---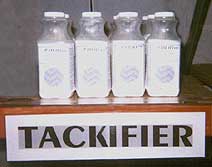 PAMHT is our poly acrylamide copolymer hydroseeding tackifier that will give you performance, convenience and economy all in one tackifier. It is so concentrated that 3 lbs. will cover one acre. It is available in a 3 lb. bottle or 55 lb. bag. Compare its price and coverage to the organic tackifiers on the market. PAMHT is the perfect tackifier for contractors who want coverage, convenience and low cost in their choice of tackifier. PAMHT can also be used as a soil-sealing agent for dust control or as a slurry lubricant. As a synthetic element it can persist longer in the environment than organic based tackifiers.
| | | |
| --- | --- | --- |
| Tackifier | Application rate | Cost |
| PAM HT03 | 1 acre/ 3 lb. bottle | $30 per 3 lb. bottle, plus shipping |
| | | $100 for 3 lb. bottle in 4 pack box, plus shipping |
| PAM HT55 | 18 acre/ 55 lb. bag | $385 per 55 lb. bag, plus shipping |
Emerald ships PAMHT to any state in the USA!
Government Buyers and Specifiers Please Note:
Clean Water Act – Priority Pollutants (PP): This product does not contain any priority pollutants listed under the U.S. Clean Water Act Section 307 (2)(1) Priority Pollutant Lit (40 CFR 401.15).
# (541) 504-0307 or contact us online!
EMERALD EXPRESS is a free newsletter published by Emerald Publishing, Portland Oregon