Looking for hydro-seeders, hydromulchers, straw mulchers or straw blowers?
Look to Emerald for hydroseeding equipment or straw mulchers built by leading manufacturers in the U.S.A!
Hydroseeding Equipment
Hydro Mulchers by Bowie, Kincaid hydro-seeders and Kincaid Jet-agitated hydro-seeders and Turbo Turf - New or Used hydro-seeders available!

Straw Mulching Equipment
Straw Mulchers by Bowie and Kincaid. Tailgate and trailer models to choose from.

Used Equipment Hot Sheet
Browse our used hydro-seeder and used straw mulcher list for the latest deals.

Custom hydro-seeders
Need a hydro-seeder with a larger tank or more powerful engine? Are your projects extremely demanding? Contact Emerald about custom hydro-seeders and get the custom features your extreme projects demand!
Parts & Accessories
Replacement parts, nozzles, hoses
and reels for hydro-seeders.
Pumps
Replacement pumps by Bowie. Did you know Kincaid Mulcher-Seeders and Turf-Maker hydro-seeders use Bowie Pumps?

Landfill Supplies
Offroad hydro-seeders by Kincaid for landfill use, plus alternative daily covers and odor control products.
Hydroseeding Supplies
Let Emerald load your hydro-seeder with mulch, seed, fertilizer and tackifier. We also have lawn planting supplies for hand-seeding lawns.
Fire Fighters – ask how your fire team can get the hydro-power of our Hydro-Tanks!
Specializing in...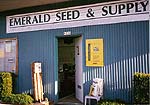 Supplying Products to the Pacific Northwest.
Thank you for visiting. Please call or e-mail us for more information!
Emerald is unique! The owner Arman Kluehe is a hydroseeding veteran and worked many years as a successful hydro-seeder. Now as a
hydroseeding equipment dealer
, Arman has put in more time on hydroseeding rigs than any other dealer in the USA and knows all the ins and outs of the hydroseeding business. Please call and let the dealer with a "heart for hydroseeding" assist you in your search for a hydro-seeder, hydro-seeders,
hydroseeding equipment
,
hydromulchers
,
straw mulchers
or
straw blowers
- New or
Used
!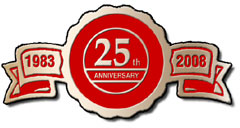 Celebrating 28 years in business! 1983 to 2011
In memory of Donna Kluehe, 1957-2005


Contractors, Developers, Government Agencies click here!


Residential and Land Owners, click here!