Erosion Control Blankets
Coconut Blankets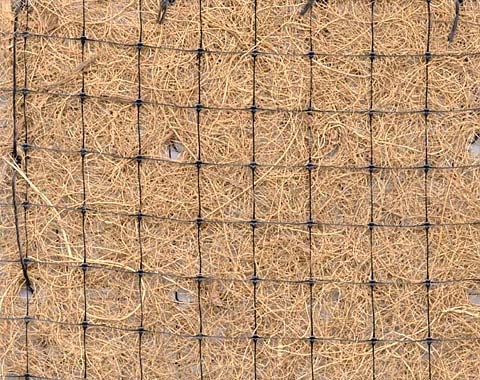 Coconut/Coir Blankets 8 ft. x 90 ft., with poly netting on two sides. (comparable to N.A.G. SC150.)
CLOSEOUT SALE $55 each.
Regularly $61. Only 13 in stock as of Nov. 2nd 2004 -- Call us now at (800) 826-8873 to confirm availability and place your order!
Supplying the Portland area with Erosion Control Products
Supplying Silt Fence to the Portland area only. Because of today's freight costs, Emerald supplies single or pallet quantities of erosion control products to the Portland region only. Thank you. We stock only minimum quantities at our store. Most erosion products or quantity orders are obtained by special order only. Emerald is not affiliated with any other store.
---